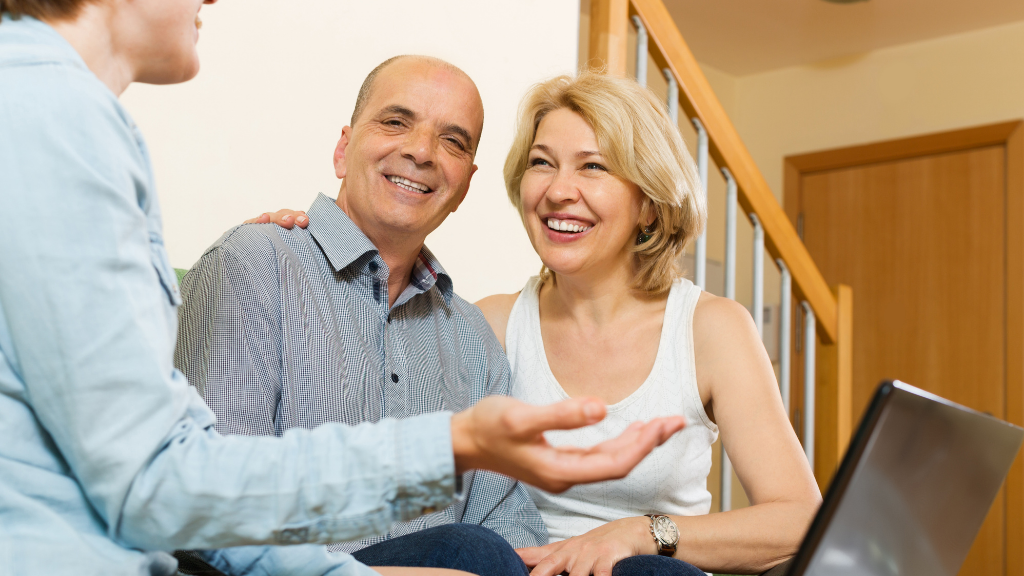 If you are wondering whether you should rent or buy, there's isn't a one-size-fits-all answer. The solution really depends on various factors, including where you live, your financial situation, and more. To help you make a better decision around your living situation, here's some information about renting vs. buying and how to decide between the two. 
The Difference Between Renting vs. Buying 
Buying a home has higher upfront costs but offers an opportunity for wealth accumulation as well as tax breaks. While you are responsible for maintaining your home, you also have the freedom to remodel it as you please. In contrast, renting has cheaper upfront costs but no opportunity for wealth accumulation. As a renter, you can't remodel at will but also aren't responsible for any maintenance costs and can easily move when. 
Pros and Cons of Renting vs. Buying 
Pros 
Cons
Buying 

Tax incentives

Build equity 

Usually, a good investment

More stable housing costs annually

Privacy 

Remodeling freedom 

More community ties

High up-front costs 

Lack of moving flexibility

Long-term commitment 

Maintenance and repair costs  

Risk of foreclosure 

Renting 

Lower up-front costs 

Shorter-term commitment 

No or little maintenance and repair costs 

Flexibility with relocating 

Less strict credit requirements 

No fixed housing costs – rent can increase each year

No tax incentives 

Less control over customization of home

No equity building

Can be more difficult or expensive to have pets 
How to Decide if You Should Rent or Buy 
1. Assess Your Financial Situation   
Understanding your financial situation and what you can afford is a crucial first step when deciding between renting vs. buying. You will need a good understanding of:
How much you have for a down payment

Your debt-to-income (DTI) ratio

Credit score for loans

Investment accounts 

Emergency savings amount for maintenance costs

At Zion, we can help you look over your financial situation during a planning consultation to get you ready for purchasing a new home sooner rather than later. 
2. Consider Your 5-Year Plan 
Consider if the renting or buying lifestyle fits best for you when thinking about where you want to be in 5 years. Renting can be a flexible way for you to try out a location and relocate easier. However, buying can offer better long-term benefits if you are ready to put down roots and commit to a single location. 
Home purchases have a lot of upfront expenses and can take several years to break even with your spending. Therefore, staying in the home you purchase longer gives you a better chance to gain equity, especially in the San Diego market, where home values are increasing.
3. Understand Your Location
Do some research into the location you plan to purchase a home to decide whether to rent or buy. You'll want to become familiar with the housing market there – what is available on the market? Does it have the amenities you are looking for and the home size you need for your family? What are the prices? And is home value predicted to rise?
For example, if the location you want to purchase a home has cheaper rent, it could make sense to rent for a while longer to save up a larger down payment, so you have a lower monthly mortgage payment when you are ready to buy. However, if the home values and rent prices are rising, it could be better to buy sooner rather than later before you experience a high cost of waiting. 
4. Calculate the Price-to-Rent Ratio 
Besides having a good idea of the housing market in general, you can also calculate the price-to-rent ratio to know whether it is cheaper to rent or own property in the location you are looking at. You can calculate the price-to-rent ratio by dividing the median home price by the median annual rent. Typically, it is better to buy when the ratio is 15 or less. 
You don't have to do housing market research and financial assessments alone when deciding whether to rent or buy. At the Zion Group, we have market data and can help you make an informed decision with a financial analysis and showing you various loan options. Schedule a free consultation call with us today. 
– The Zion Team
Phone: (858) 324-1951 | To schedule a meeting or call, click here.