We know that buying your first home is a big feat. There is a lot that goes into making sure that you get the home that you love at a price and rate that you are willing to pay.
If you are a first time home buyer, we have a few tips and tricks to help your first purchase run a little smoother.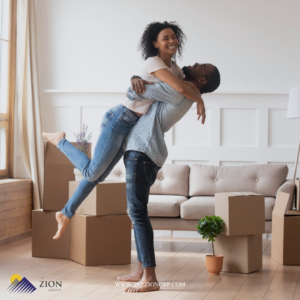 1.Know your mortgage options
Mortgages are loans that are taken out with the sole purpose of helping you finance your property. Like any other loan, there are plenty of options for you to choose from. Conventional mortgages, Federal Housing Administration (FHA) loans, and VA loans are a few that you can look into and take into consideration.
Start Saving
Homes are undoubtedly expensive, so saving money early on will help with the process. When buying a home, you're buying more than just the house itself. Costs like your down payment, closing costs, and refurbishing costs are just a few examples as to what goes into buying a home. That being said, we strongly recommend creating a budget and sticking to it. Straying from your budget can cause financing your dream home a little more difficult. 
Get Pre-Approved
While getting your mortgage pre-approved by a lender doesn't mean you're guaranteed to receive the loan, being pre-approved has its advantages while you are house hunting. Being pre-approved establishes you as being a credible home buyer and shows that you are serious about purchasing. It also shows that you are capable of receiving the mortgage and financing the house in full and on time.
Look at the Bigger Picture
While buying a home is an exciting feat, it is easy to get swept up in buying a home that caters to your needs now. However, if your future plans include things like expanding your family, the home that's perfect now might not be the same in the future. When house hunting, consider your future needs, and buy a home that will accommodate them.
Don't Be Afraid to Negotiate
Even as a first-time buyer, you have the potential to negotiate and save. Home inspections can be useful in the negotiation process and can potentially cover repair costs or closing costs. At the end of the day, you have the power and ability to walk away if an agreement is not reached. 
We hope these tips help!
The Zion Team